Auspicious Moments: Center Highlights
22/23 July 2012
Photos from the Summer Retreat 2012 and the Official Opening of the Ripa International Center
To view the images as a slide show, please click on the start button in the middle of the first image below:
6 – 16 August 2014
The Gongter Transmissions of H.E. Terchen Namkha Drimed Rabjam Rinpoche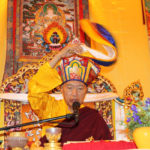 During the Ripa Summerretreat 2014, His Eminence conferred for the first time all of the mind treasure initiations.
25/26 Octobre 2014
Conferences with Matthieu Ricard – A testimony from his own experience.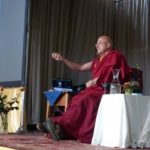 Matthieu Ricard was invited to our Center to give two conferences. Firstly he delivered a beautiful testimony of his personal journey in Buddhism. Then he demonstrated the reasons and benefits of practising altruism. Read more...