24th, Friday,
San Sebastian airport, Rinpoche just arrived directly from Katmandu, via Zurich-Madrid. He will be tired fom such a long journey, it is his first visit to our country, Spain.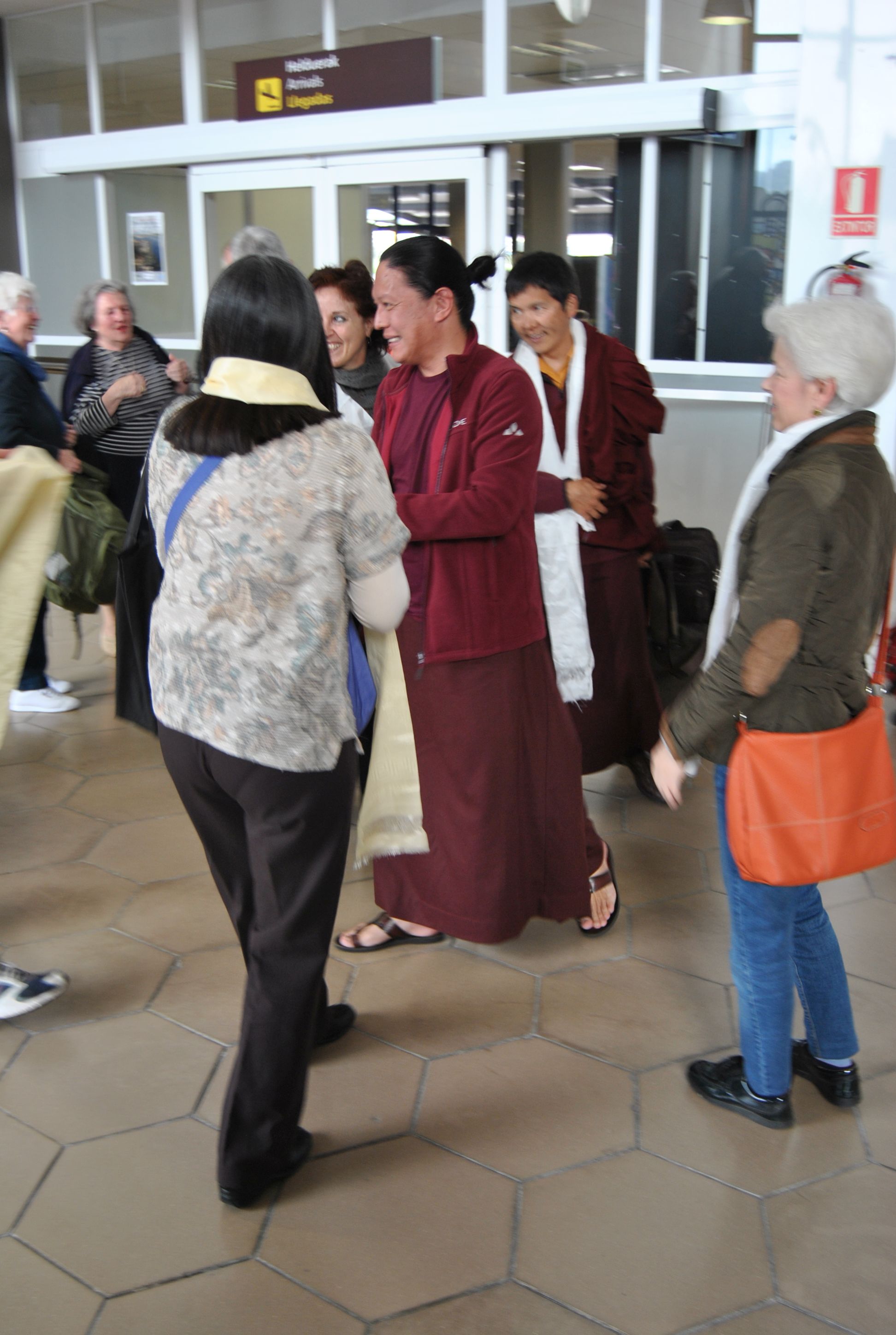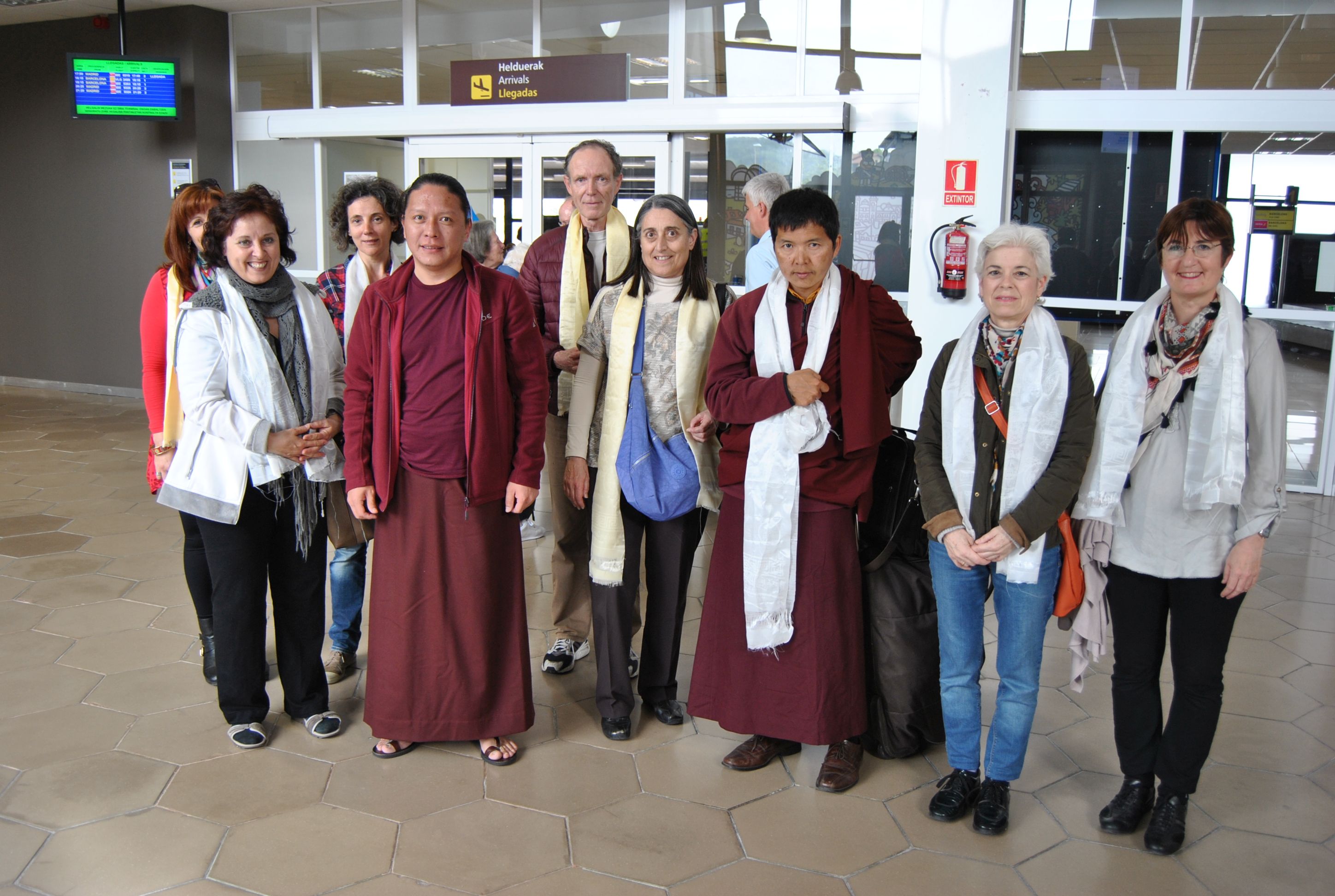 We tried to do our best to assure that everything was OK at the moment of his arrival. We wanted Rinpoche should feel at 'home'. Everyone worked hard to prepare neccesary things, and deliver them the best he could. It has been a real collaboration between sangha members. Many of them coming from afar.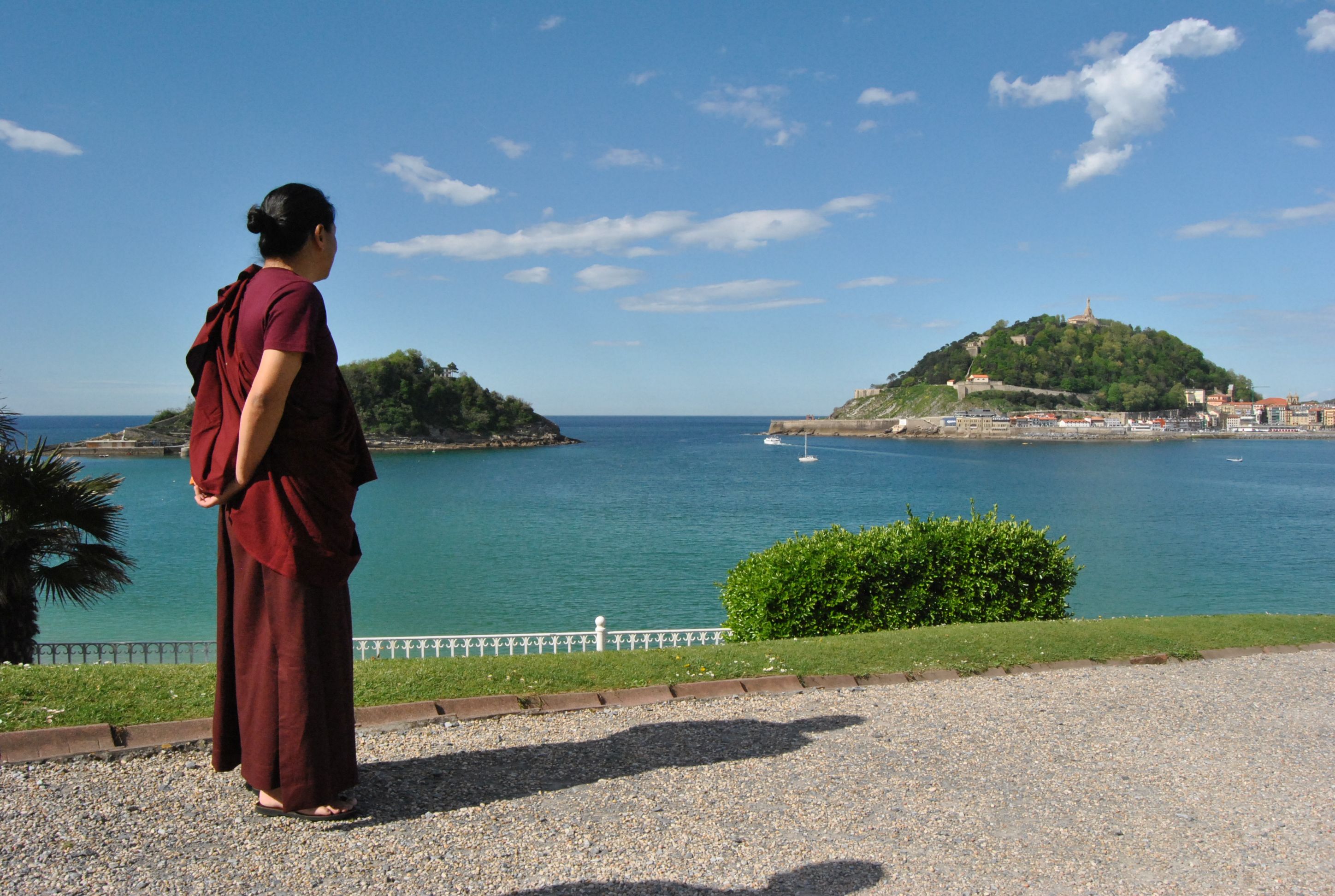 So we prepare this wonderful sunny day ¡San Sebastian the bay !
¡Gracias Rinpoche! thank you for your visit. San Sebastian (Donosti) receives you, it is a beatifull, opened and cosmopolitan city, and its people also.
Your teachings will be very helpful for us, we have opened hearts. We will be listening carefully…
25th, Saturday, we were worried, as confused reports were coming about the strong earthquake.
In Nepal the land had started and continued trembling. We saw the first shocking pictures of the earthquake. Rinpoche told us that his familly members and people in the monastery were safe.
26th, Sunday. It was Sangye Menla day, together with Rinpoche we organized a practice to benefit of the deceased in the earthquake.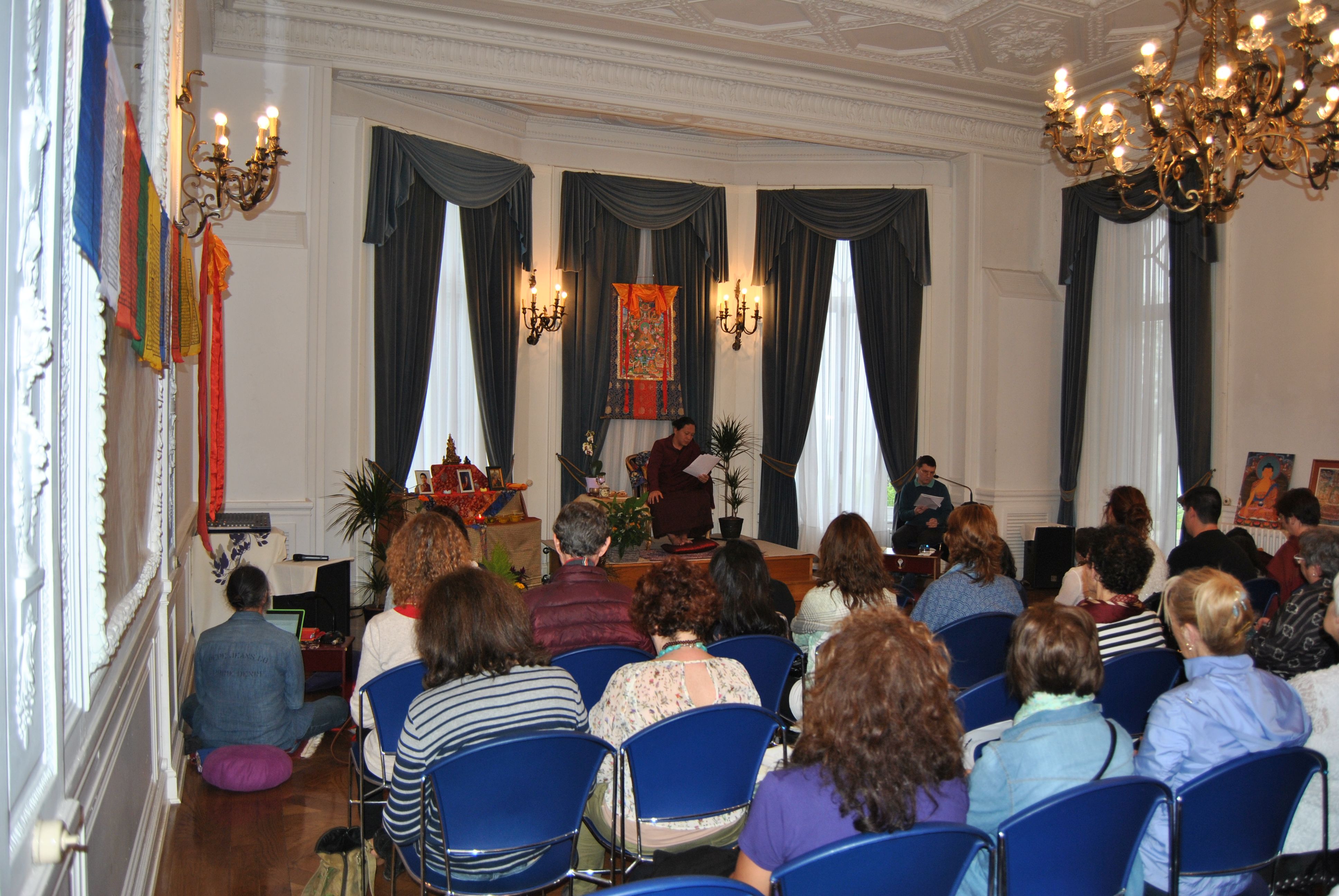 We were blessed with his presence. About 80 people, repeating calmly the mantra of Buda Menla. Very precious moments for everyone.
27th, Monday, in the Retreat House in Tavertet. Bright and colourful day.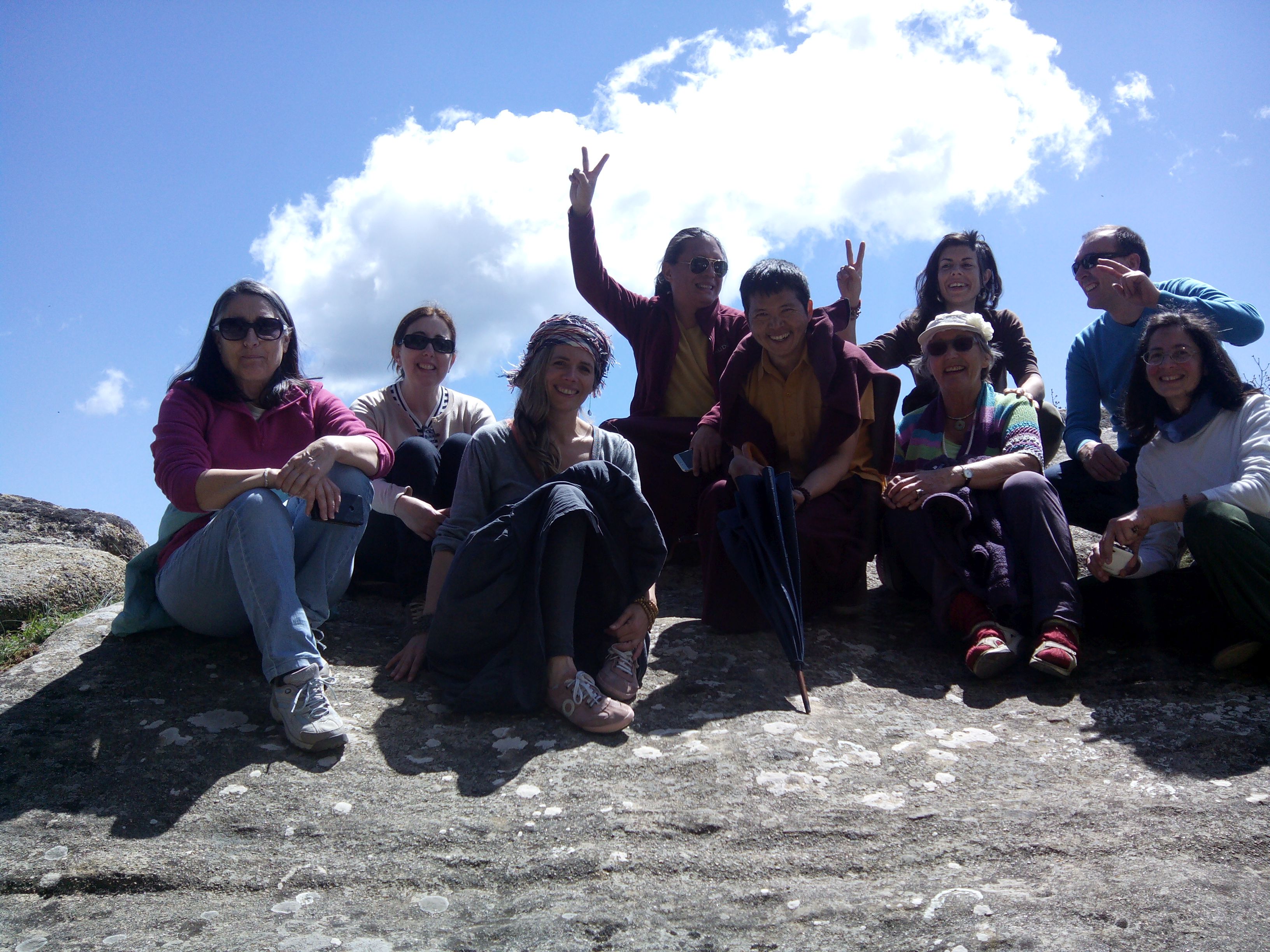 Guru Rinpoche's day, we found together with Rinpoche for practice and tsok.
29th, Wednesday in Barcelona at the Tibet House, lama Thubten Wangchen received Rinpoche with a tea of welcome. Then the teachings of the 'Four noble truths' were listened with attention for those present.
In the pictures you will find the discrete presence of Lama Tenzin. His help and advises were essential and very useful. ¡Gracias Lama Tenzin!
Rinpoche your visit was a wonderful experience, your teachings, your presence and your example in these special circumstances touched us in the deep of our hearts forever.
Thank you once again.