A Celebration of Gratitude for His Eminence, Terton Namkha Drimed Rinpoche
September 2, 2015
Dear Friends,
The Gongter Transmission scheduled to take place at the Rigon Tashi Choling Monastery in Nepal this fall on October 7-21 will mark two decades of tireless teaching and world travel by His Eminence. Many of us have received the riches of his own Terma and will gather (either in person or in spirit) to perform whichever practice(s) we have received on October 18, 2015. Due to the great number of texts and aspects, and also because of the wide geography, our plan is that each person and/or group that wishes to join this celebration will offer whichever practice(s) they choose, along with prayers for Rinpoche's long life and good health and for the advancement of his intentions for good health, happiness and enlightenment for all beings.
If you would like to participate in this joyous and auspicious event and yet have not received a specific text from His Eminence, please join us anyway, with your good wishes. We will have a set of prayers and a plan for the day which will have many choices for all to enjoy. We will surprise him with a list of everyone who wishes to participate and have plans to create an audiovisual record of this beautiful day. We look forward to hearing from you.
With Love and Gratitude,
The Ripa Ladrang Team
RipaLadrang.org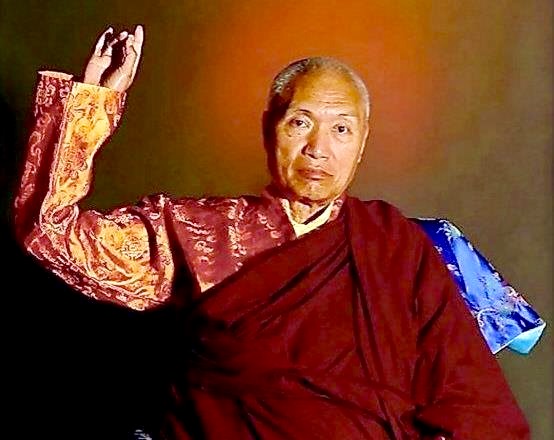 October Gongter Update
September 2015
Greetings!
The recent visit of Dungsey Lhuntrul Dechen Gyurme Rinpoche to Los Angeles was wonderful with four days of teachings in Shambhala.
We are very happy to inform everyone that the visit went extremely well and Rinpoche agreed to come back to us again very soon.
Gongter Update:
We invite each of you to come to Nepal for this wonderful opportunity to receive these precious empowerments from HE Namkha Drimed Rabjam Rinpoche on October 7-21, 2015. You may still register. Please join us if you can.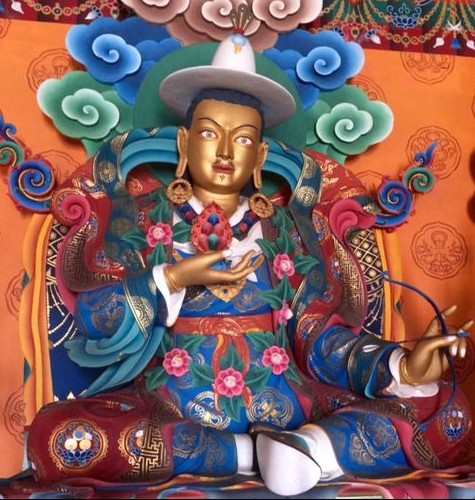 Suggested Donation for the Gongter:
There is no specific tuition for the Gongter; however, the suggested donation is $1000. This will be used to pay for the costs of hosting the ceremonies and post-earthquake monastery repairs and maintenance. If you are able to give more, that would be amazing and so helpful!
Please make your donation on our website and select the 'Sponsor Gongter' option.
Participation from Anywhere:
Anyone who is unable to attend the Gongter in person has the opportunity to participate from afar. To do so, you may make a donation online and indicate your offering amount is for TSOK. This is extremely beneficial and keeps all of us connected to the event. Additionally, it creates an auspicious Interdependence for future practice.
Please make your donation on our website and indicate Gongter offering from AFAR. By making this donation, your name will be read during TSOK. Select the Sponsor Gongter option and add the words TSOK Sponsorship in the comments section: Make a Donation
A Note on Mobile Phones:
If you would like to have a local phone and Internet access in Nepal, you will need an unlocked phone and a local SIM card.  SIM cards may be purchased in Kathmandu and 'recharge cards' may be purchased at most shops in Nepal. We recommend the carrier NCELL
Airport Pickup and Drop Off:
If you would like airport pickup and drop off, we can work with a local car service company. Please send all your flight information, contact information and emergency contact information to the Gongter Team. info@ripaladrang.org
We are aware that some of you are staying in Kathmandu before arriving in Pharping. If so, please provide us an address and indicate if you would like transportation from your hotel to Pharping.  We can also arrange this once you arrive.
Accommodations:
We have a few guesthouses and some monastery housing close and around Pharping which we are reserving for guests. Depending upon your interest, dates and budget, we will accommodate you.
Fundraiser Event:
We will have a special fundraiser for our monastery and humanitarian projects. While we are all together for the Gongter, we will especially focus on funding the earthquake repairs and the  'My Village' or 'Mero Gaon' project. We encourage you to participate. More details will come later, but come prepared for some fun and another wonderful opportunity to learn more about these important projects! Fortunately it will be easy to participate from afar!
Please Act Now!
If there are new registrants, we will always find accommodations, but please act quickly!
Warm regards,
The Ripa Ladrang Foundation
and the Gongter Team
RipaLadrang.org