Dungsey Gyetrul Jigme Rinpoche,
a socially engaged Buddhist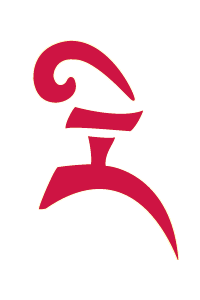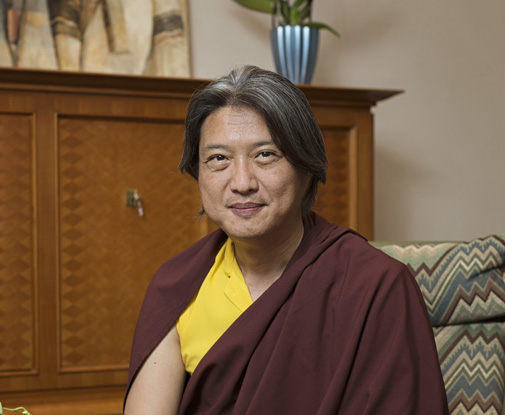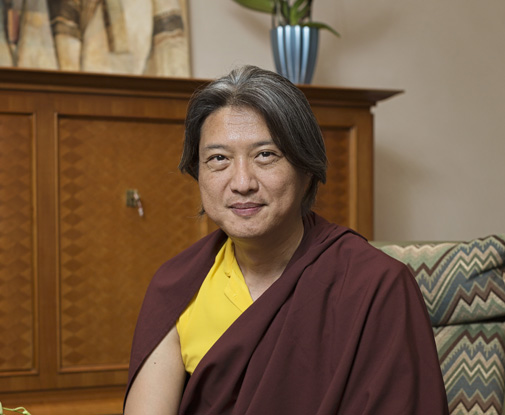 Dungsey Gyetrul Jigme Rinpoche
Master of Buddhist meditation and philosophy
Ven. Gyetrul Jigme Rinpoche is a master of Buddhist meditation and philosophy under the Kagyu and Nyingma traditions. Lama of the second generation, he was born in Odisha, India in 1970. Rinpoche attended primary school in Darjeeling. He received traditional Buddhist education under prominent Masters and later he holds the Master degree of Buddhist Philosophy. He is the hier of the Ripa lineage, a spiritual lineage of reincarnated lamas that dates back to 17th century in Eastern Tibet. He is currently the head of two monasteries in India and Nepal where he oversees a monastic community of over 400 monks; in addition, he is the spiritual leader of a Tibetan community in exile residing in Chandragiri, in the state of Odisha, India, where he founded the Thubten Mindrolling Nyingmapa Society. The society manages the twin structure of Buddhist philosophy and culture education under the Padmasambhava Mahavihara and socially beneficial projects.
Since 1996, Gyetrul Jigme Rinpoche has travelled extensively in Asia, Europe and the USA, giving lectures and seminars to a lay audience on topics as varied as meditation for the modern world, Eastern wisdom for modern chaos, secular ethics, values in education, authentic presence for leaders, etc.
At the request of his Western students, Rinpoche founded the Ripa International Center in 2012. Located in the outskirts of Bern, Switzerland, it hosts annual meditation retreats, events and conferences and serves as the international seat of the Ripa lineage in the West. In 2014, at the request of his Russian students, Rinpoche founded the Ripa Center in Moscow.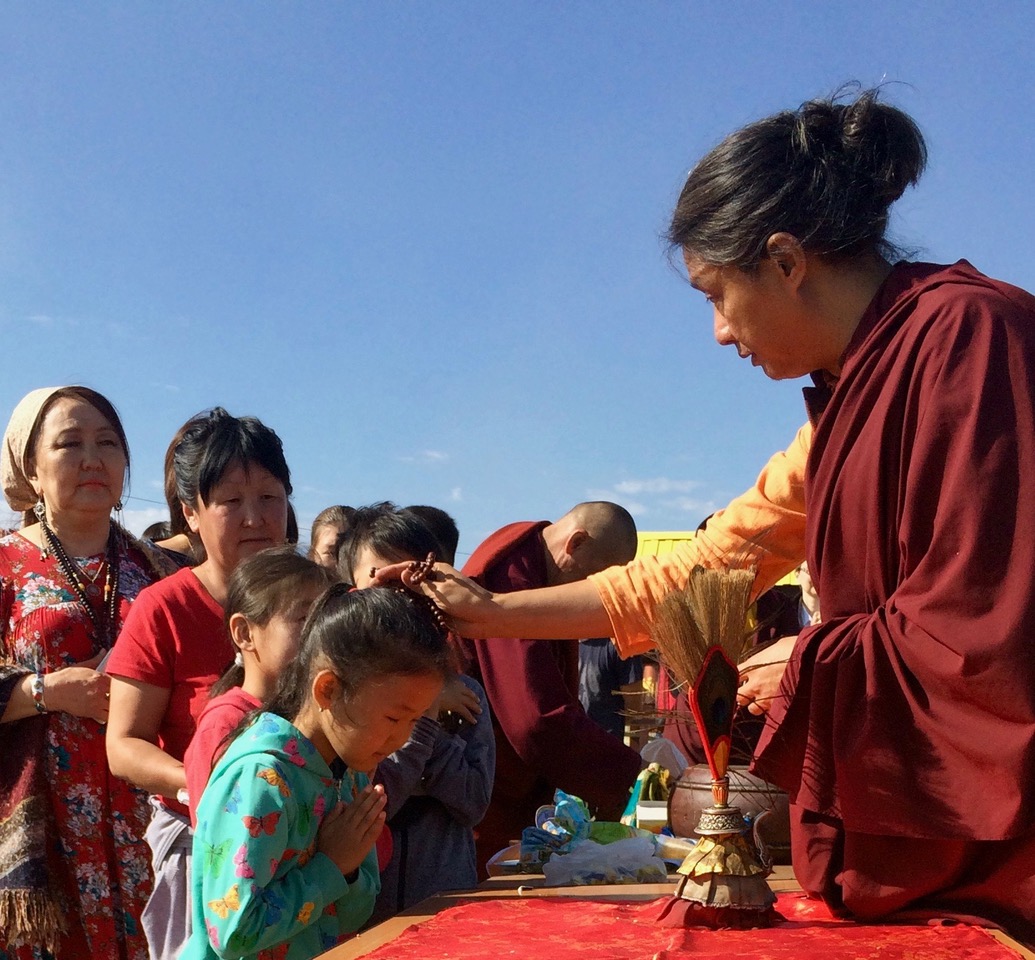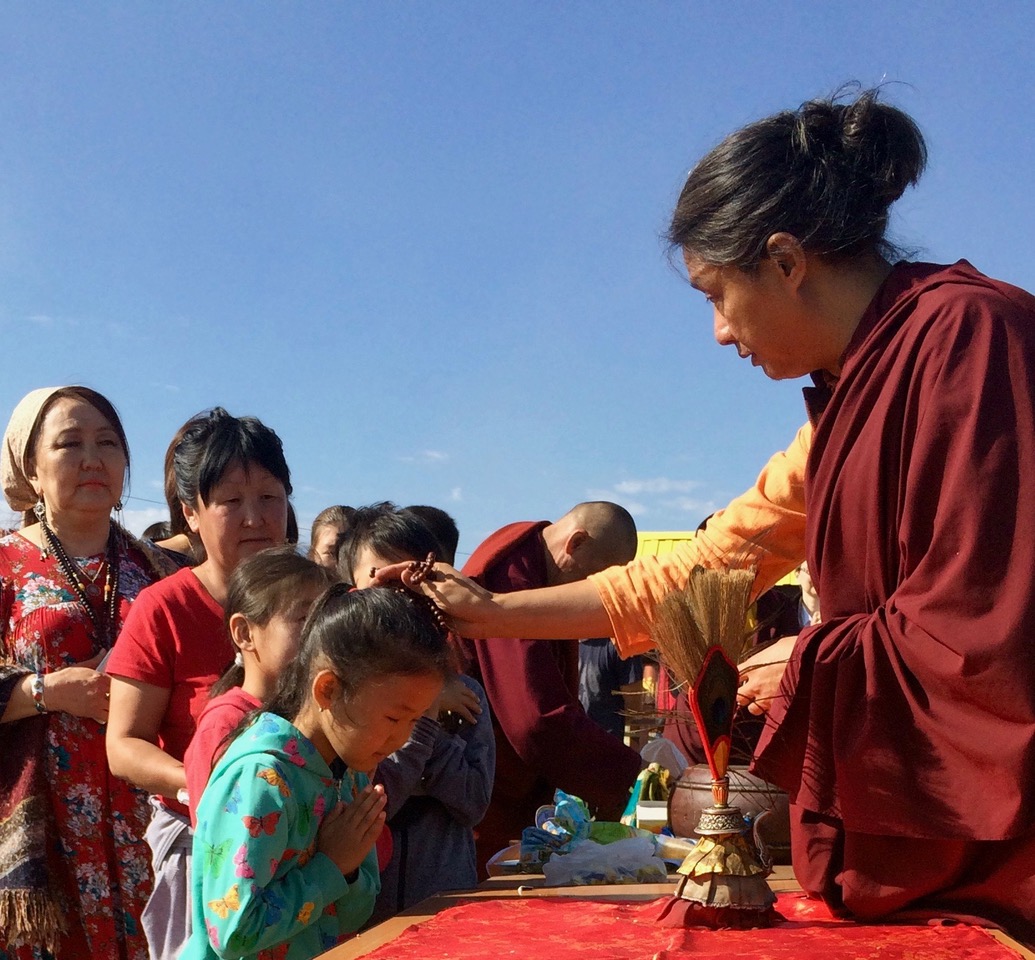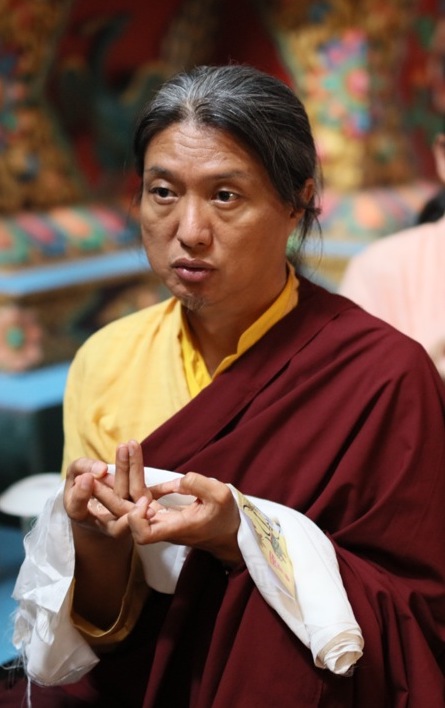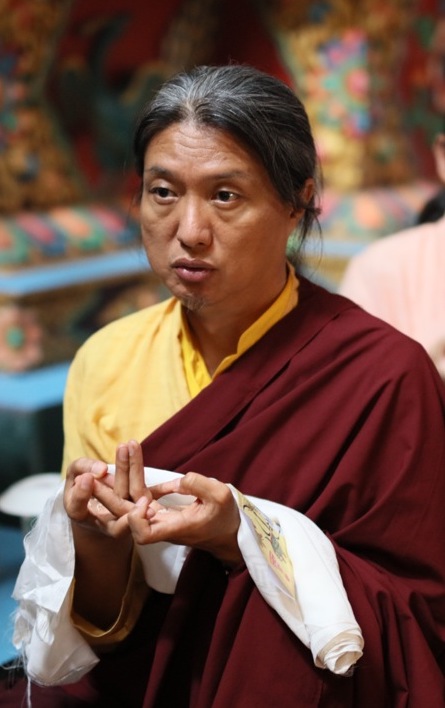 A socially engaged Buddhist
Throughout his intensive travelling in Western countries, Jigme Rinpoche has attracted increasing interest from individual and institutional donors, moved by the social and humanitarian work that he has tirelessly undertaken for the last more than two decades to improve the well-being of the hundreds of Tibetans and local people living in Orissa and elsewhere. Today the Rinpoche is widely known and happy to be called himself as a socially engaged Buddhist.
Health & Hygiene
The construction of tuberculosis Hospital named as ' Menlha Hospital' today is another vital project of his activities. This hospital facilitate with 4 wards with attached washroom, one consultancy section and a medical store with supply counter.
To cope with the major life threatening disease of malaria in the area, specially for minor and aged people, has undertaken preventive measures by distributing mosquito nets, using fogging machines in the areas, construction of proper drainage system aside the roads which ultimately helps reducing the Malaria patients more than 45% from year 2005 onwards.
Campaigning and inviting experts to make awareness in the community for AIDS.
Helping the underprivileged and aged people for medical examination, surgeries and having vision and hearing impair.
Mero Gaun
Following the 2014 earthquake that hit Nepal and in particular the Kathmandu Valley, Jigme Rinpoche gathered international aid to help reconstruct one of the many Nepalese villages impacted by the natural disaster. The project was named under "Mero Gaun", "My village". Reconstruction criteria and materials were based on strict ecological rules and was intended as a construction model for others to follow in the valley.
Education
Since 1995 onwards, over hundreds of children are being given scholarship to enable them to attain the professional education like Engineering and technical qualifications.
Girls students intended for nursing profession were provided full nursing scholarship and now they are working as bonafide staff in their respective Institution and health centre.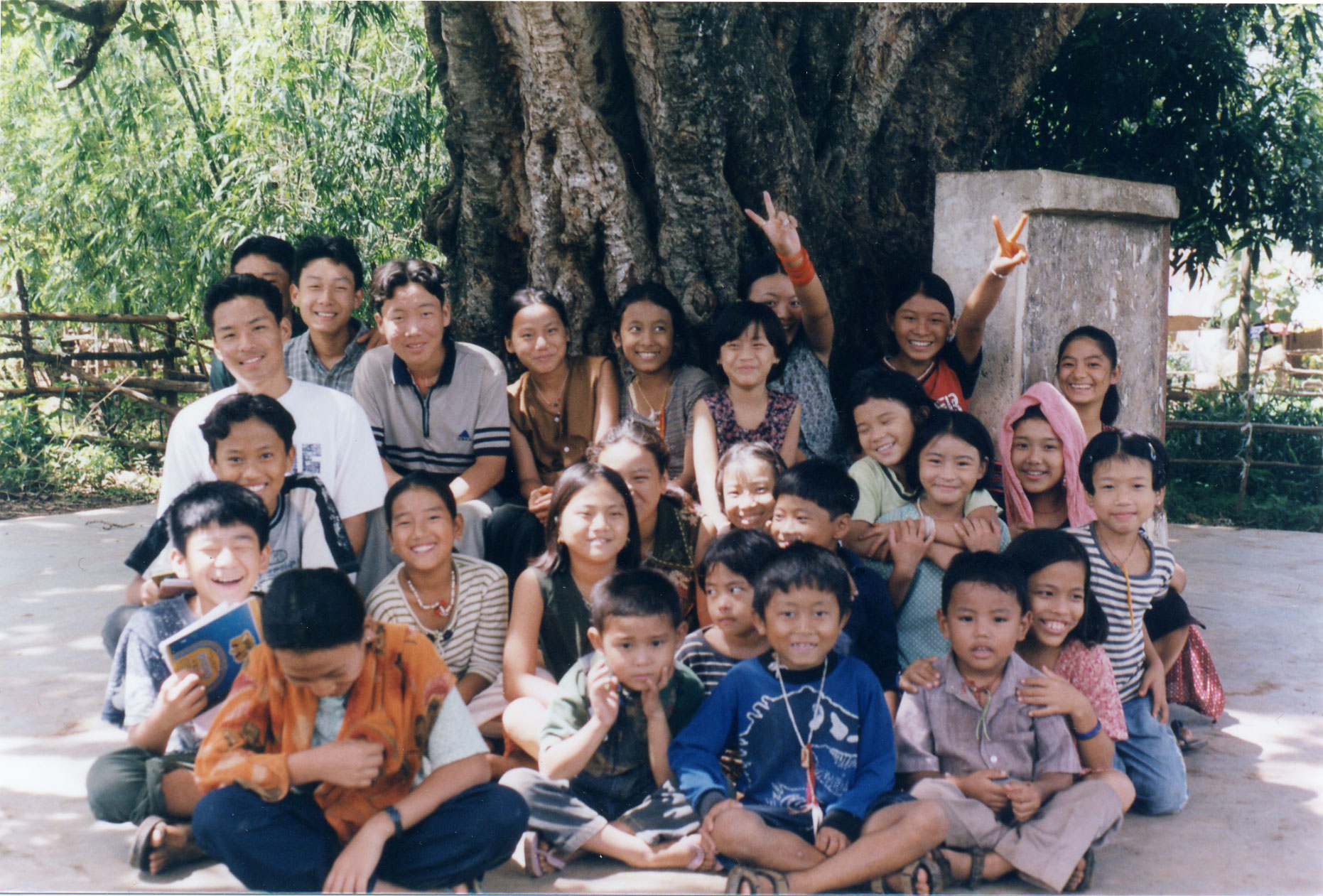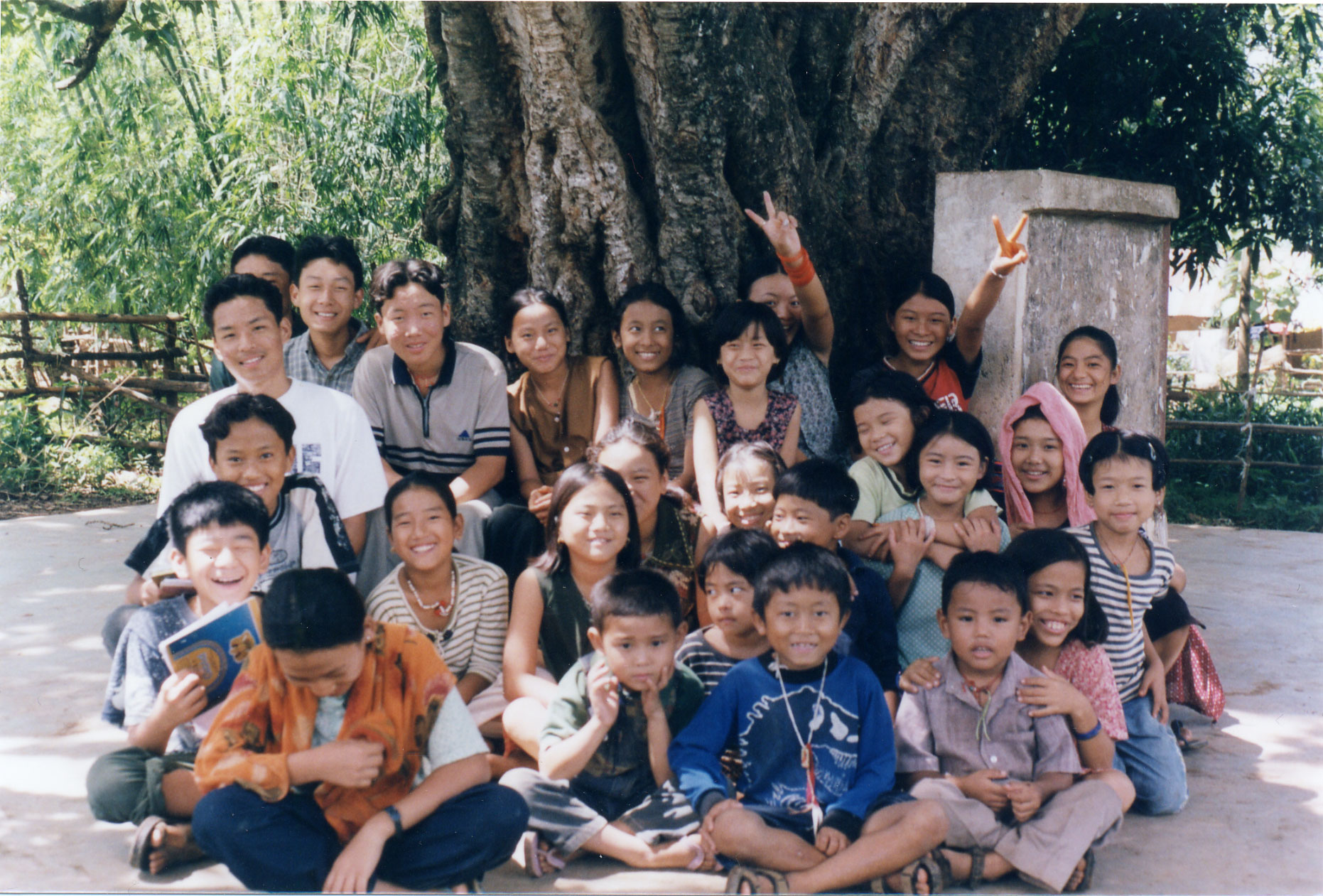 Girls students are working as bonafide staff in their respective Institution and health centre.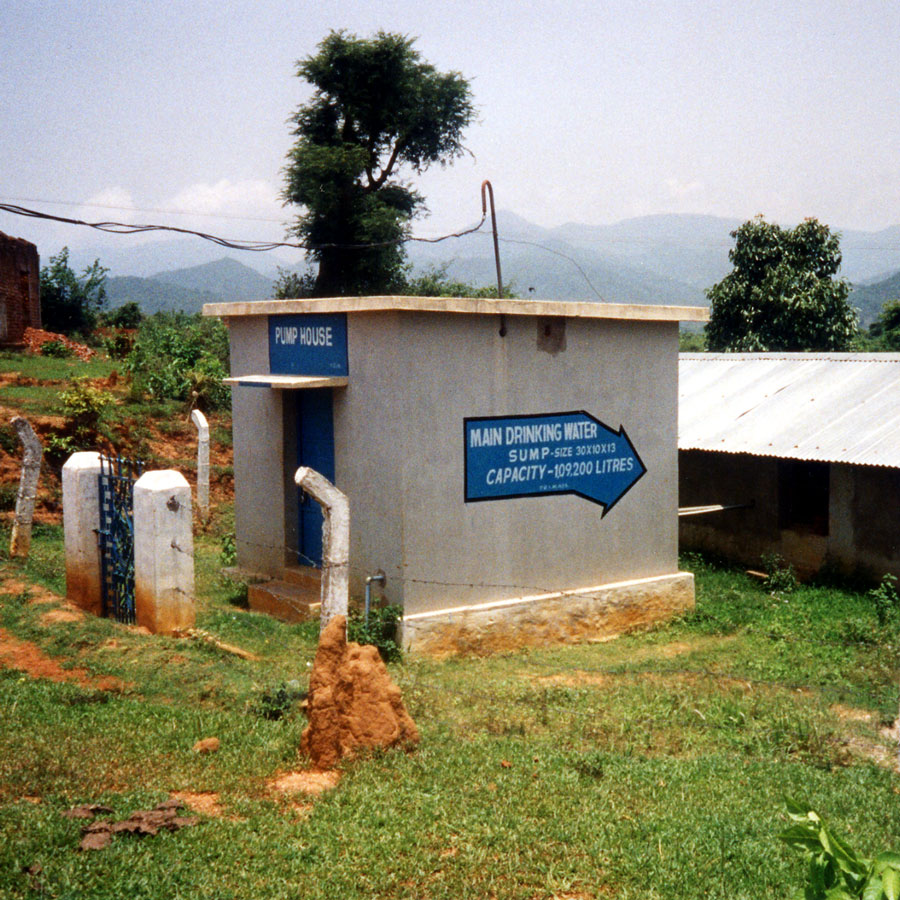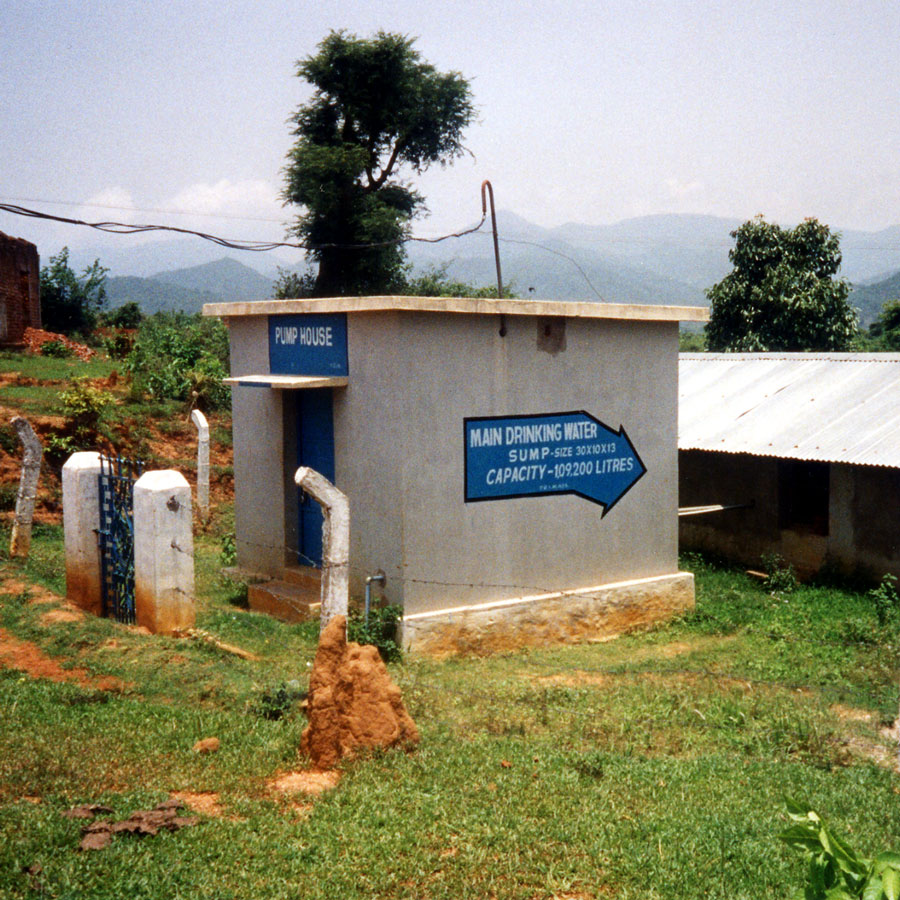 Infrastructure for Orphanage and old age people
Constructed a hostel named ' Siddhartha Home' in the year 2003 to privilege the orphan children in Mio, Arunachal Pradesh.
Aided for renovation and maintenance of damaged hostel for Model Mission which constitutes 29 less privilege oriya students and three staff in the year 2004.
Financial support to the needy and poor people for building their house, daily expenses and to those who are physically and mentally challenged.
Rendered financial support for new construction, renovation and repairing of community halls, worship places, temple in Tibetan settlements and also in the local villages.
Financial support to the needy and poor people for building their house
Buddhist Values in everyday life
Providing consultancy and guidance to the young generation for embracing righteous way and means for moral approach and taming mind with meditation. Also to avoid alcohol, smoking and indolence lifestyle.
Environmental awareness

In the past, the people use to hoist the dharma flags by cutting young trees and undergrowth timbers. Thus in view of environmental protection, Rinpoche has replaced those dharma flags with iron poles, angles and pipes to protect the forest and greenery for ecological balance.
Pure water drinking project

In order to solve the scarcity of drinking water and to get relieved from water born diseases, the project for pure drinking water system was initiated in the year 1994 and achieved water supply for entire residents and houses of Tibetan settlement camps and for local inhabitants in many villages to their respective homes.
Distribution of aqua guards units for water purification.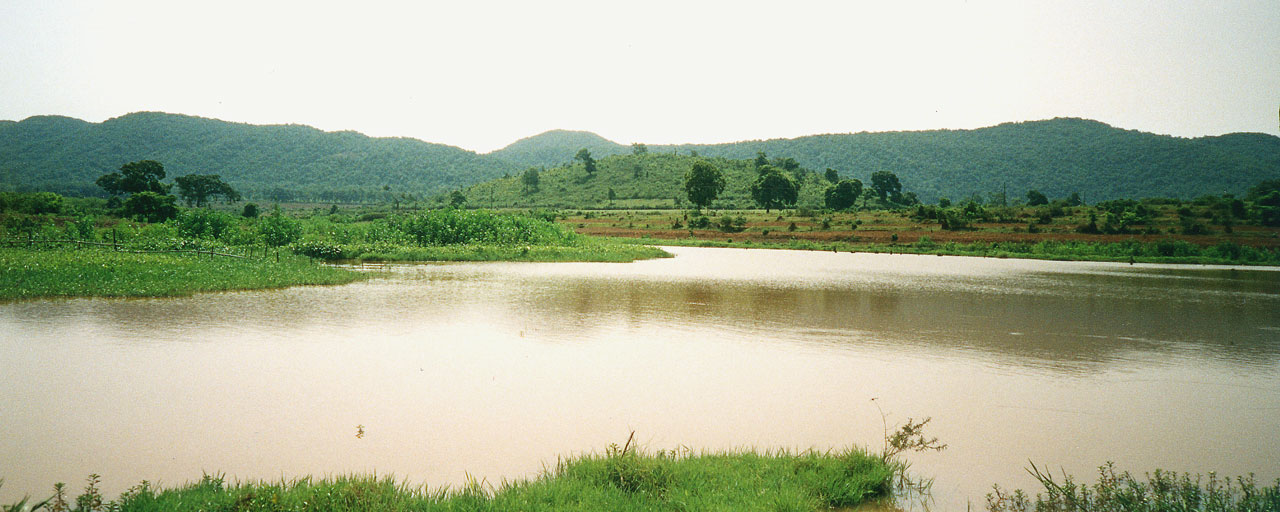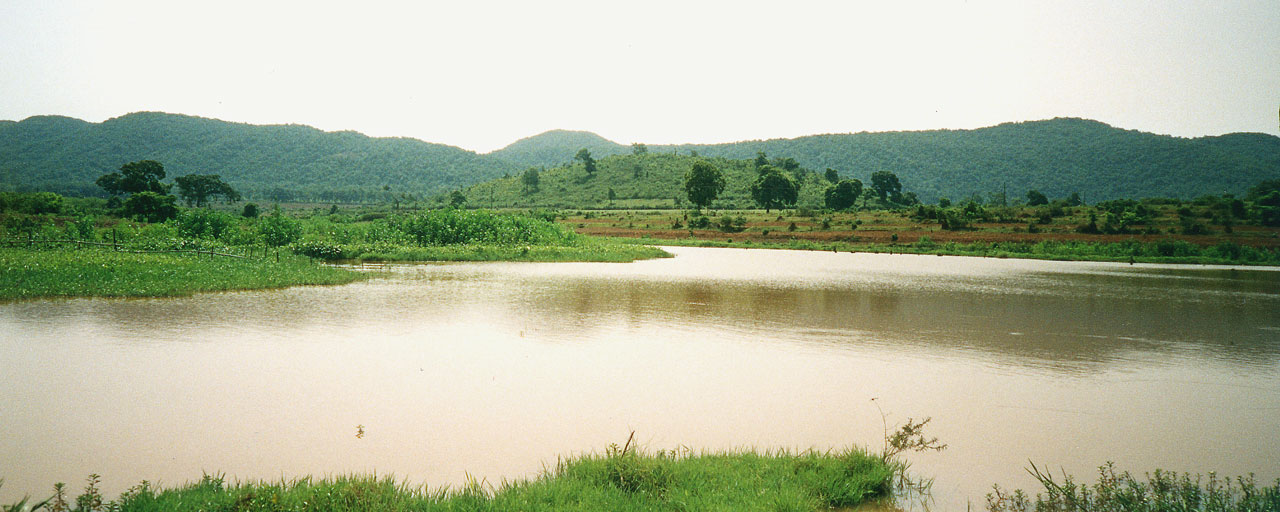 Cultural projects
The past history of Buddhist heritage of Odisha which can be witnessed at archaeological sites of diamond triangle is revived once again in the living form of Padmasambhava Mahavihara. Although situated at remote and inaccessible place of Gajapati district but facilitating and providing teachings and practice of Buddhism to 200 resident monks came far away from all over the Himalayan region.
Recent developments of surrounding near the Padmasambhava Mahavihara likewise; construction of Check-dam, connecting bridge, roads and installation of Guru Padmasambhava statue in the Padmasambhava sarovar, beautifications of entire Sarovar area has increased the footfall of tourist and eventually benefiting the local people and strengthening them reasonably. His further efforts for development of the areas in coordination with Odisha Govt., under progress, are tremendously grateful.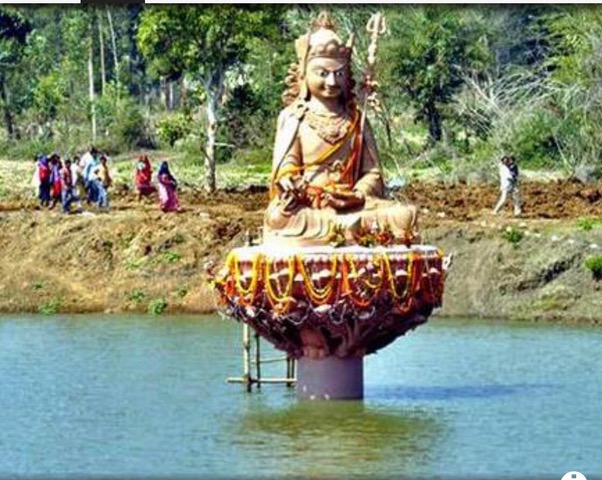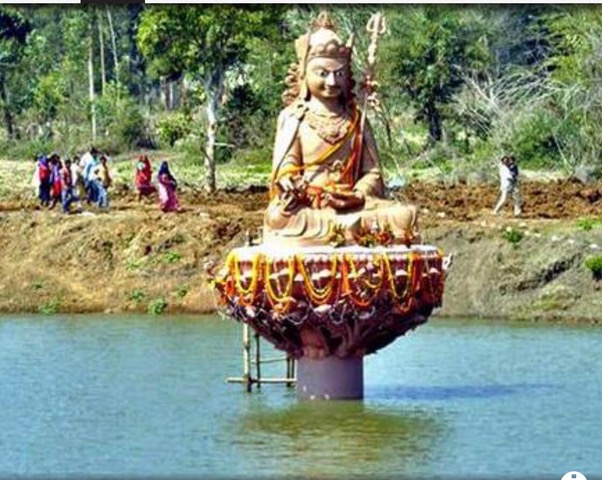 Seminar and conference activity
In the last eight years, he has developed a vast audience of business leaders in Eastern Europe, mainly in Russia, where he is a sought after speaker in business forums, for his direct, sharp and crispy insights into how business leaders can contribute to the creation of a better world. These talks have been compiled in a leadership development programme, called "Developing the Heart of the Warrior", addressed to business leaders and executives. It is inspired in the 11th century Tibetan King, Gesar of Ling's epic stories based on the historic figure's sense of authentic presence, dignity and grace. The programme aims at helping business leaders discover the inner source of leadership, rooted in a profound connection with oneself. It also highlights the moral responsibility of businesses in alleviating the suffering of the communities they operate in and in responding to growing societal discomfort.
 Under the name of Ripa Awareness Meditation (RAM), Ven Gyetrul Jigme Rinpoche launched in 2015 a specific mindfulness meditation programme, rooted in the wisdom and experience of the Ripa lineage. Deeply rooted in Buddhist wisdom and values, RAM technique is based on Shamata and Vipassana practices and helps meditators develop greater sense of awareness, emotional regulation and stress resistance.
 Rinpoche initiated in 2019 a five-month training course on Mindfulness meditation at Moscow school of economics.
 A socially engaged Buddhist lama, his direct understanding of Eastern and Western minds, his lively and spontaneous speaking style and his crispiness and sense of humour make of him a very relevant speaker in a variety of settings, especially in helping modern educated generations integrate traditional spiritual values into modern life. Rinpoche is an NRI resident in Switzerland. He travels widely and spends several months in a year in India.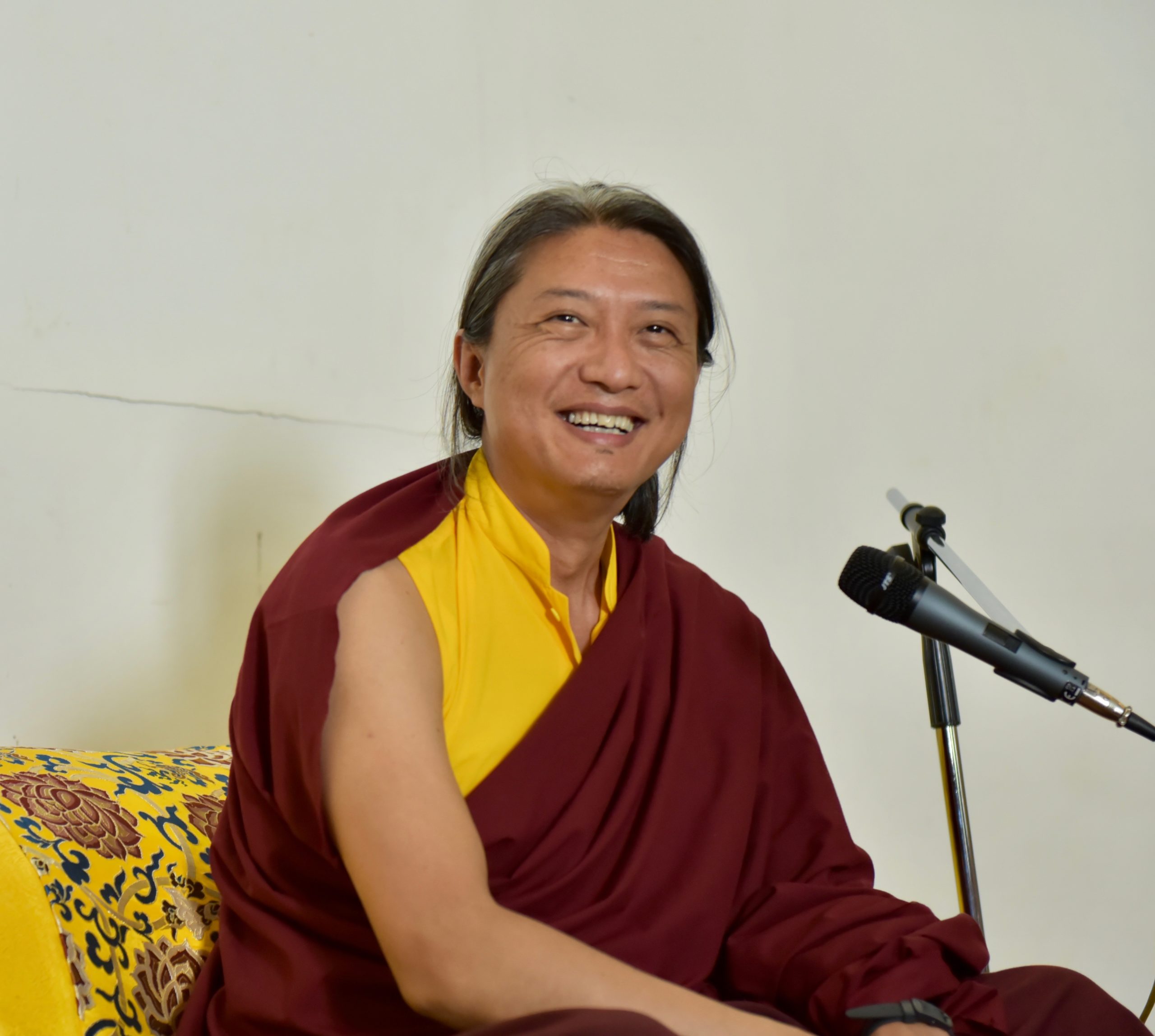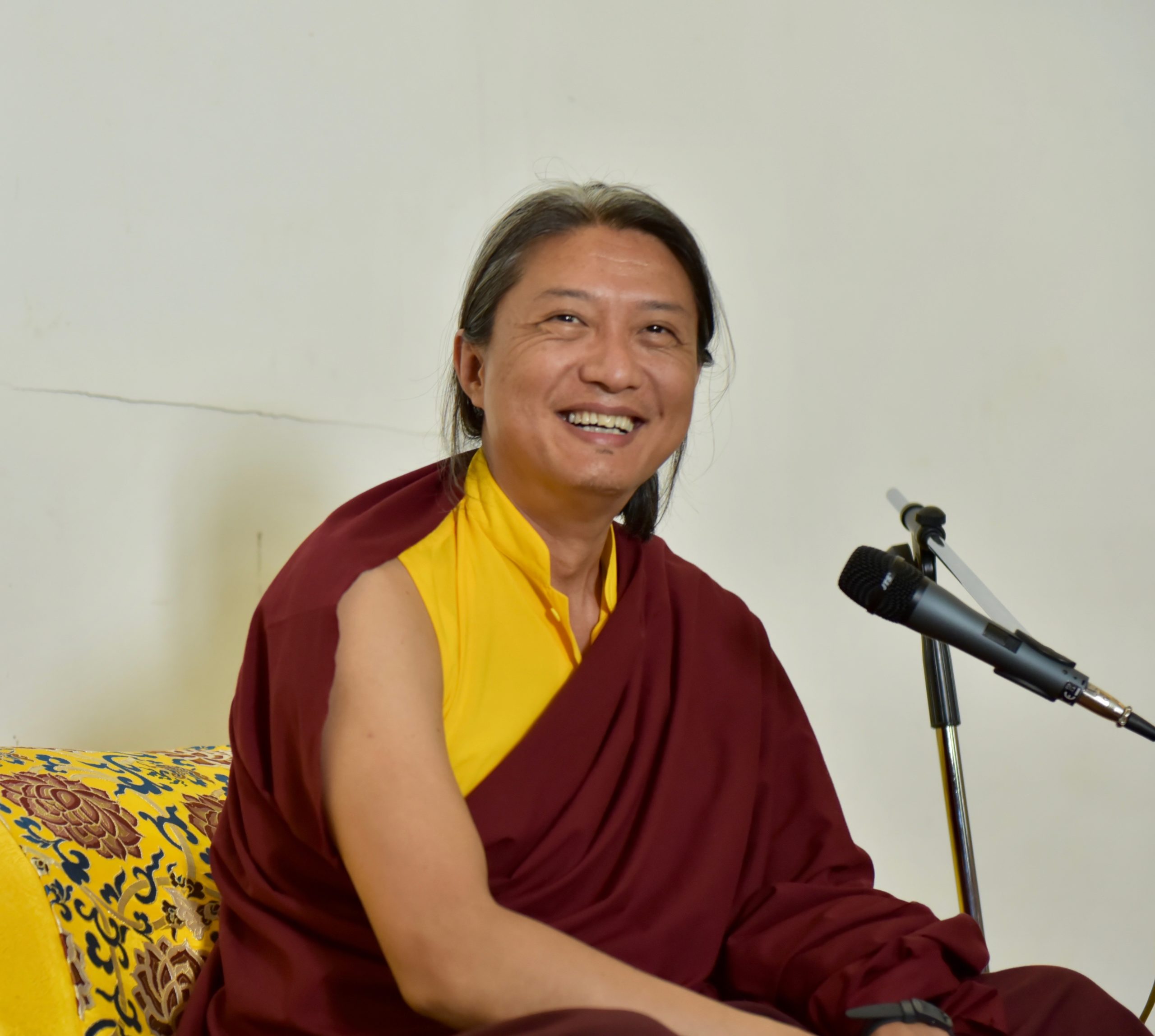 Author of the books:
«Le Goût du Thé»
«Warrior Path»
«Healing the World we live in: Caring for our environment and for those around us»
«Being sincere with our emotions – Open Heart is the gesture of our Basic Nature»
Speeches/presentation/participation and awards etc.
Speaker at the Parliament of the World Religions in Barcelona (2004)
Participant in "Forum for Drinking water."
Open speeches for wide audience in "Academy of Trainings" (2008
Featured in the French TV
Lecture in MGU, 2009 on "Intellect and emotional heart"
Lecture in RGGU, October 2010 on Tibetan society in exile.
Interview on TV-channels "Rain, Psychology 21, 2011
Speech for business-society, May 2011 on Influencing the Future, Moscow
Award recipient from His Holiness the Dalai Lama and as well as from the Tibetan Government in Exile for "Service for Humanity and Social Cause
Presentation/speech for Conference on life and Legacy of Guru Padma Sambhava at India International Centre, New Delhi ( 29-30 January 2019)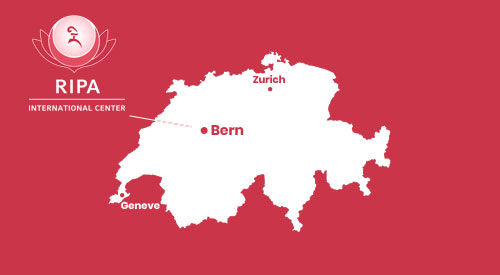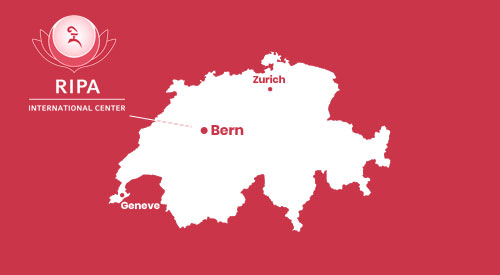 Ripa International Center
Hilfligweg 10,
3172 Niederwangen, Bern,
Switzerland
Phone: +41 (0)31 984 03 55
Email: info@ripa-international.com