06aug(aug 6)16 h 00 min11(aug 11)14 h 00 minAnreicherung Gesar Drupchö (5 Tage)16 h 00 min - 14 h 00 min (11)(GMT+2:00) View in my timeEreignistyp:RIC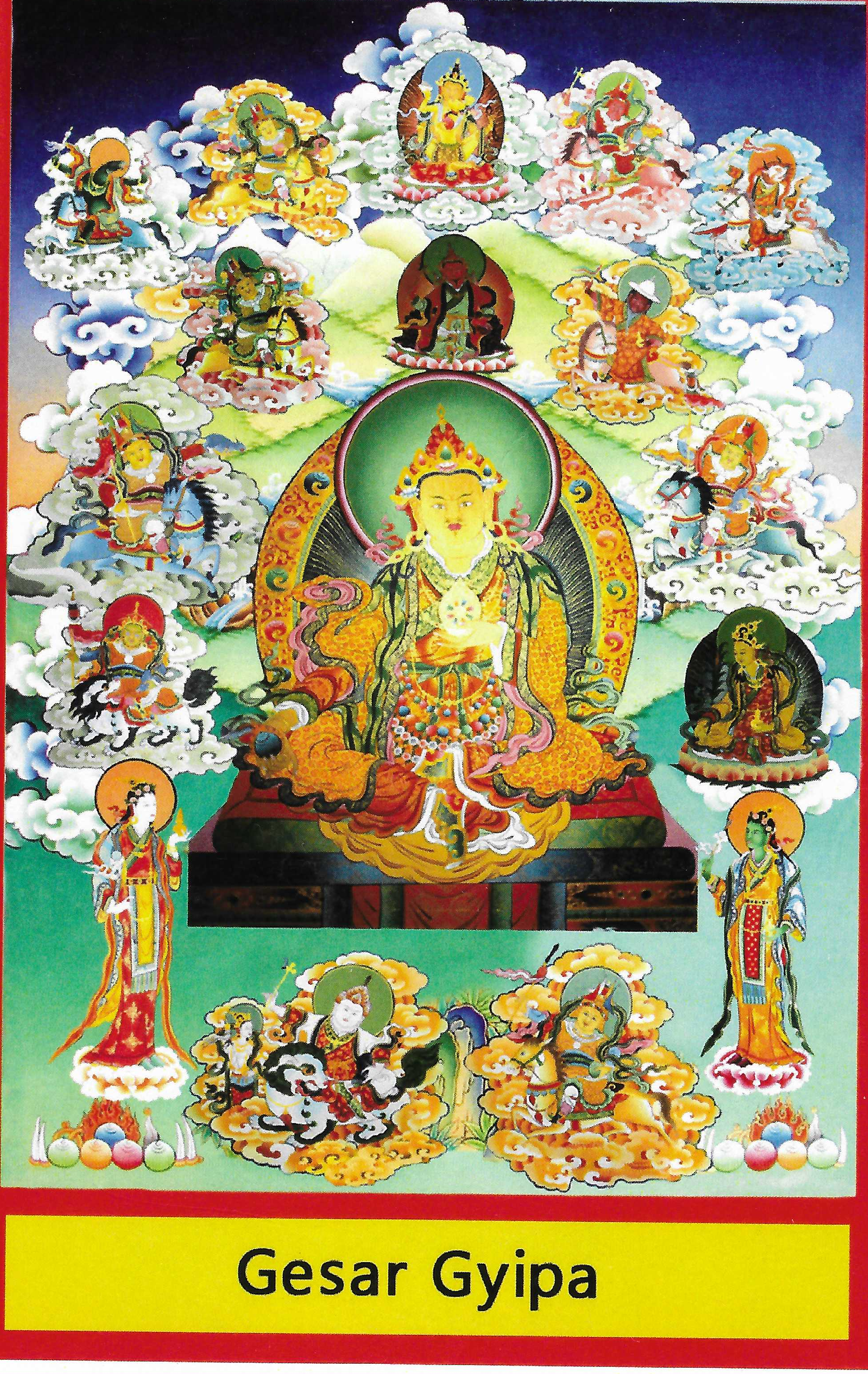 Veranstaltungsdetails

Wir freuen uns sehr, ankündigen zu können, dass Seine Eminenz Tertön Namkha Drimed Rabjam Rinpoche das Gesar Enrichment Drupchö, wunscherfüllendes Juwel, in diesem Jahr persönlich im Ripa International Center leiten wird.

König Gesar der Anreicherung – auch Sengchen Samphel Norbu Gyalpo, «grosser Königslöwe des wunscherfüllenden Juwels» genannt – ist die Verkörperung all der Weisheit und des weltlichen Reichtums der Gottheiten. Diese Praxis wurde von S.E. Tertön Namkha Drimed Rabjam Rinpoche selbst geschrieben und ist Teil seiner Offenbarungen Geist-Schatzes (Terma) über den Zyklus von Gesar, mit den Segnungen von Guru Padmasambhava.

Dies ist die äusserst rare Gelegenheit für SchülerInnen, mit Seiner Eminenz gemeinsam zu praktizieren und seine wertvollen Belehrungen zu erhalten. In diesem Leben ist Seine Eminenz, wie von Guru Rinpoche prophezeit, eine geistige Emanation von Gesar. Zu Gesar's Zeiten war Seine Eminenz Dongbumpai Gyatsa Gyalkar, Gesar's älterer, wohlwollender Bruder.

Die kraftvollen Lehren über Gesar sind für diese Zeit und dieses Zeitalter der Degeneration von entscheidender Bedeutung. In seiner Essenz ist Gesar die Körper-Emanation von Manjushri, die Sprache von Avalokiteshvara und der Geist von Vajrapani. In Qualität und Aktivität ist Gesar identisch mit Guru Padmasambhava.

Es wird gesagt, dass die Teilnahme an einem Drupchö des Gesar Enrichment immense Vorteile für das Leben bringt: Verbesserung der Gesundheit, Erhöhung der eigenen Lebensdauer sowie Verdienst und Erfolg im täglichen Leben.

Ankunft der Teilnehmenden am Samstag, den 6. August um 16 Uhr

Das Programm endet am Donnerstag, den 11. August nach dem Mittagessen.

Voraussetzungen: Zuflucht genommen und eine Ermächtigung der Ripa-Linie erhalten haben

PREISE bei Teilnahme vor Ort:

Gönner CHF 320.-

Normal CHF 250.-

Verringert CHF 190.-

PREISE Online:

Gönner CHF 350.-

Normal CHF 290.-

Ermässigt CHF 190.-

Wenn Sie die ausgedruckten Texte benötigen, können Sie sie vor dem 1. Juli im Online-Shop bestellen, damit sie am Tag des Drupchö-Beginns vorliegen.
Zeit

6 (Samstag) 16 h 00 min - 11 (Donnerstag) 14 h 00 min(GMT+2:00) View in my time
Referenten für diese Veranstaltung
Dungsey Gyetrul Jigme Rinpoche

Dungsey Lhuntrul Dechen Gyurmey Rinpoche

Dungsey Lhuntrul Dechen Gyurmey Rinpoche

Lhuntrul Dechen Gyurmey Rinpoche was born, in keeping with Guru Rinpoche's prophecy, in 1976 as the son of His Eminence Namkha Drimed Rabjam Rinpoche and Khandro Chime Drolkar. He was recognized as the reincarnation of Jigme Tempay Gyeltsen, the 3rd Tamdrin Lhunpo Chogtrul. In conjunction with his recognition, he was enthroned at Namdroling monastery in Mysore amidst an ocean of lamas, tulkus, and monks presided over by Kyabje Drupwang Penor Rimpoche, who bestowed upon him the name Gyurme Thegchog Shedrub Tenpay Gyeltsen.