22jul(jul 22)18 h 00 min28(jul 28)10 h 00 minRipa Summer Retreat - Mandala: Community in Harmony18 h 00 min - 10 h 00 min (28)(GMT+2:00) View in my timeEvent Type :RIC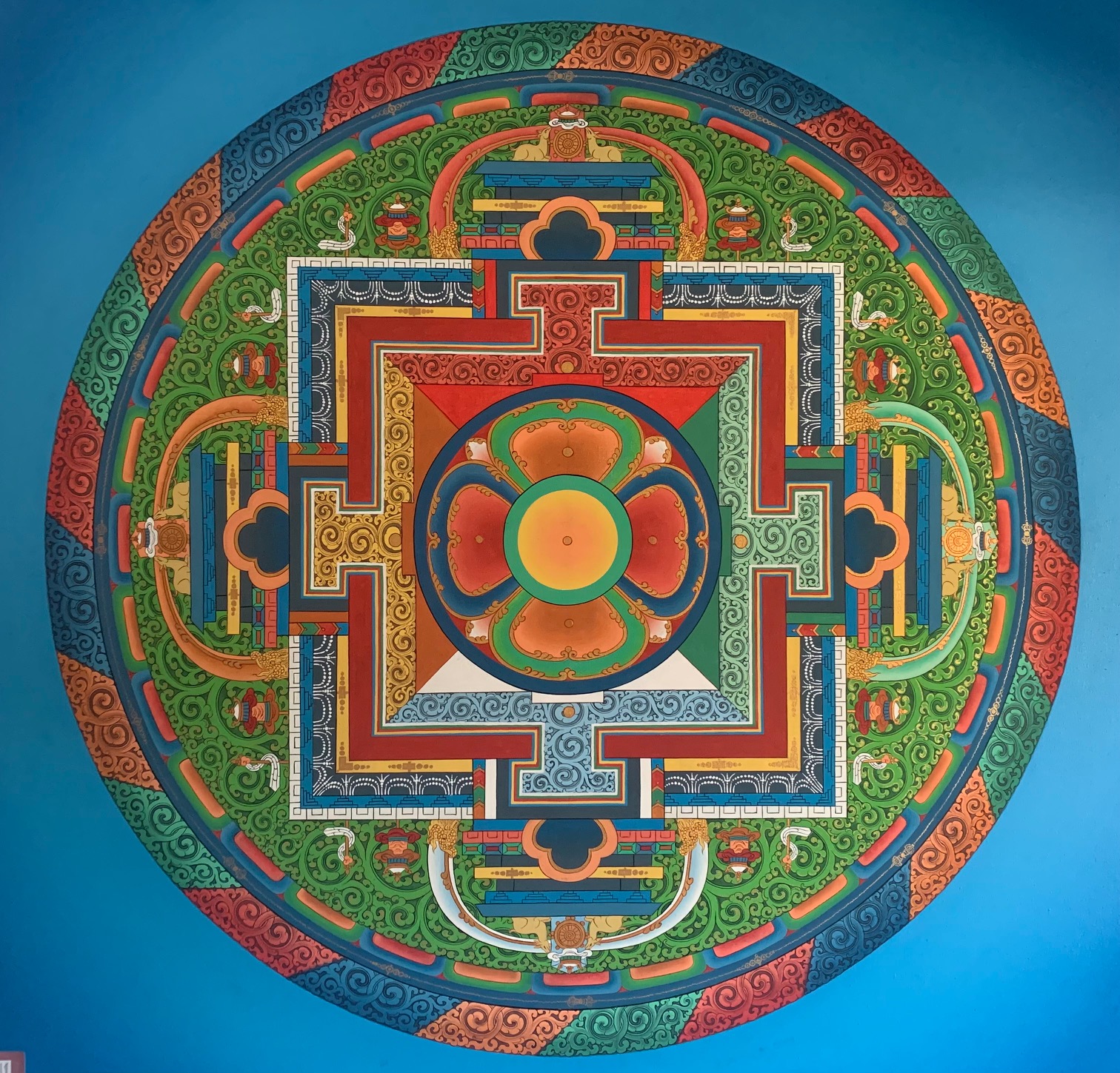 Event Details
Ripa Summer Retreat – Module 1
Mandala: Community in Harmony
Teachings and Meditation with Gyetrul Jigme Rinpoche
Open to All
On site and Online
Start Sat 22/7  18:00
End Fri 28/7  10:00
Fri 28/7  17:00-19:00 Guru Rinpoche Monthly Puja & Tsok
The Mandala represents the universe, it is a display of the different forces that come together in order to create one system which is interconnected and alive.
The beauty of the Mandala is to discover that what at a first glimpse looks as a balanced unity is actually composed by thousands of different elements.
How can the Mandala principle inspire harmony in communities?
Our wish for more community grows, but community can be a challenge.
Taking example on the Mandala principle, we can find the recipe to make this alchemy come alive. With a shared motivation, openness and an understanding of the real meaning of interdependence. Living the Mandala principle means being aware that all our actions have an influence on the whole structure. It means opening up to be part of a system that is in constant evolution.
Dungsey Gyetrul Jigme Rinpoche, an advanced buddhist teacher, sets into perspective the secret structures of a Mandala principle, gives hints on how to become the appropriate vector of development of the community and trains the participants in methods that help to let go of grasping to certitudes and self-centeredness.
He leads us through the process of becoming and, with a soft and open mind, ready for transformation, to be this element of "change that we want to see in the world".
Gyetrul Jigme Rinpoche is a master of Buddhist meditation and philosophy under the Kagyu and Nyingma traditions and holder of the Ripa lineage.
Since 1996, Gyetrul Jigme Rinpoche travels extensively in Asia, Europe, Russia and the USA, giving lectures and seminars to a lay audience on topics as varied as meditation for the modern world, Eastern wisdom for modern chaos, secular ethics, values in education, authentic presence for leaders, etc.
He is the spiritual Director of the Ripa International Center in Bern, Switzerland.
Daily programme:
06:30 – 07:30 YOGOM – Yoga Meditation
10:00 – 12:00 Teachings with Gyetrul Jigme Rinpoche
15:00 – 17:00 Teachings with Gyetrul Jigme Rinpoche
17:30 – 18:30 Ripa Awareness Meditation with Geneviève Hamelet
19:30 – 20:30 Protectors Practice
NEW + NEW + NEW + NEW
RIPA TEENS
«Who am I ?» Diving into the vastness of the inner resources
A full day programme for Teens: age 10 – 18 years
From Sunday 23 at 9:30 to Thursday 27 July 18:00
The programme was created and written with the guidance of Gyetrul Jigme Rinpoche.
READ MORE
Prices for the retreat:
Register here
Go to Module 2
Time

22 (Saturday) 18 h 00 min - 28 (Friday) 10 h 00 min(GMT+2:00) View in my time